As a busy female executive, you may feel like you don't have time to seek a life partner. You're too busy working and taking care of your career or business. But what if you could have both? It's not as impossible as it seems. Here are some tips to help you find the life partner you've been looking for.
Make Time for Dating
You may say you're too busy to go on traditional dates, but if you're successful, you know how to manage your time based on priorities. You just have to set finding a life partner as a priority in your life and schedule time for it.
Try setting aside some time each week or each month to go on dates. This can be anything from a coffee date to a dinner date. Ensure that there is nothing to interrupt your date time. This is for your life. Hence, it is of utmost importance.
Prep Yourself for Dating
It is time for a makeover if you've been too busy to take care of your looks. Start with your skin. See a professional and get the correct analysis of what skin care regimen you need. Start on it immediately.
Get a makeup and hair makeover with instructions on how to do the look yourself. Buy the products and tools recommended for you and keep practicing until you get the hang of it.
Consult a stylist if your wardrobe needs a boost. You need something in between severe business suits and casual jeans and t-shirts. Look for clothing that strikes the perfect balance between stylish and comfortable, so you'll look and feel your best on dates.
How and Where to Find a Date
You can try online dating, and some people find success there. It is a hit-or-miss thing, though, and you will have to allocate a lot of time to it while the chances of success are slim. A study found that about 70 percent of users feel that people on online dating platforms tend to lie to seem more desirable. As many as 45 percent were left with feelings of frustration.
It is better to trust the people who know you best, like your family and your closest friends, to know who might click with you. Just inform them that you're now ready to meet a potential life partner. If there's someone in their circles, or they meet someone new they think could be an excellent match for you, they can set you up on a date.
A more targeted approach would be to sign up with a trustworthy professional executive matchmaker service. Find a legitimate one listed with the Better Business Bureau and has excellent reviews. Check out how they match their clients. It is best if the matchmakers are also life coaches because they can guide you through the dating process based on your individual life goals. Also, you get self-improvement tips along the way.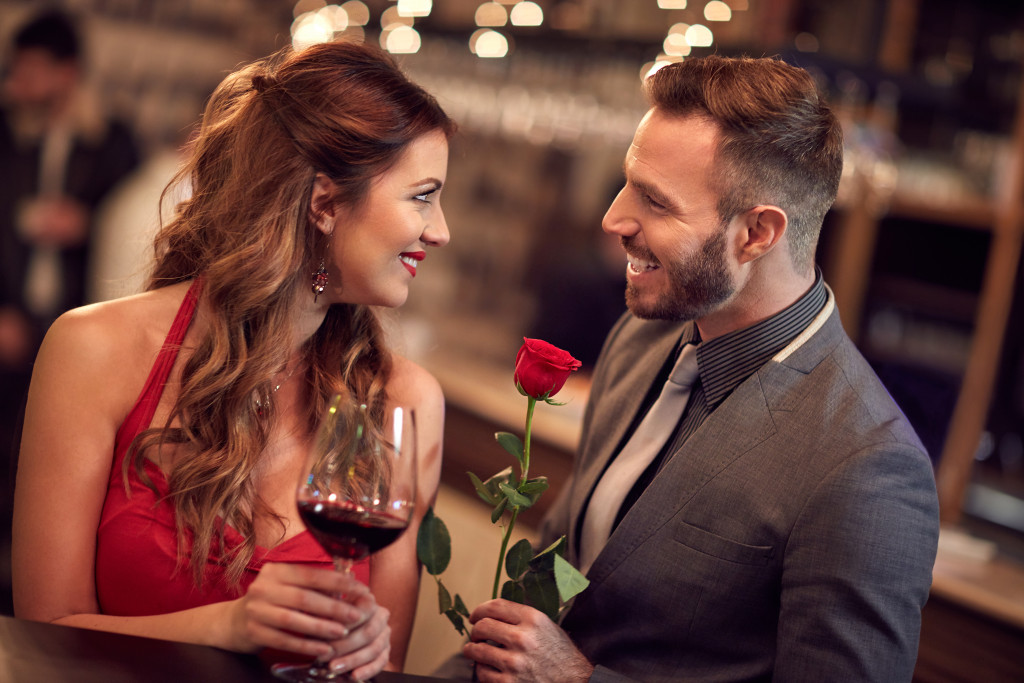 Be Open-Minded About Who You Date
Being a busy executive doesn't mean you should only date other executives. In fact, it may be helpful to date someone who is not as career-focused as you are. This person can help you relax and enjoy your life more. They can also help you take a step back from your work to assess what is truly important to you.
Moreover, don't just date someone because they meet your list's criteria. Being open-minded about who you date and giving people a chance is best. Often, we find our perfect match when we least expect it.
What to Look for in a Partner
When looking for a life partner, finding someone who shares your values and principles is crucial. They should be someone you can trust, who is honest and reliable. This person should make you feel comfortable and safe. They should also be someone with whom you can communicate openly and freely.
Additionally, your partner must be supportive of your career. They should be willing to sacrifice their time for you and be understanding when you have to work late or travel for work.
Finally, it is vital to find someone who makes you happy. Someone with whom you can laugh and enjoy your life. Ultimately, this is what will make your relationship last.
Keep Your Expectations Realistic
It is also essential to keep your expectations realistic. You're not looking for perfection, but for someone compatible with you and shares similar values.
Also, don't expect to find your life partner right away. It takes time to get to know someone and see if they're truly a good match for you. Be patient and enjoy the process of dating.
Follow these tips, and they will help you find a great life partner in no time.